Introducing the VNSN Spark 12000 Puffs Disposable, the pinnacle of vaping innovation. With an impressive 12000 puffs and a generous 22ml of e-liquid, this disposable vape ensures long-lasting enjoyment.
Its mesh coil guarantees smooth and flavorful draws, while the 360° LED lighting adds a touch of style to your vaping experience.
Customize your airflow and recharge conveniently with the Type-C rechargeable port, all powered by a robust 650mAh battery.
Whether you're a vaping aficionado or just starting your journey, the VNSN Spark 12000 Puffs Disposable with 5% salt nicotine promises an extraordinary and satisfying vaping experience.
Specification of VNSN Spark 12000 Puffs:
5% Salt Nicotine
22ML E-Liquid
12000 Puffs
Mesh Coil
360° Led Lighting
Adjust Airflow
Type-C Rechargeable
650mAh Battery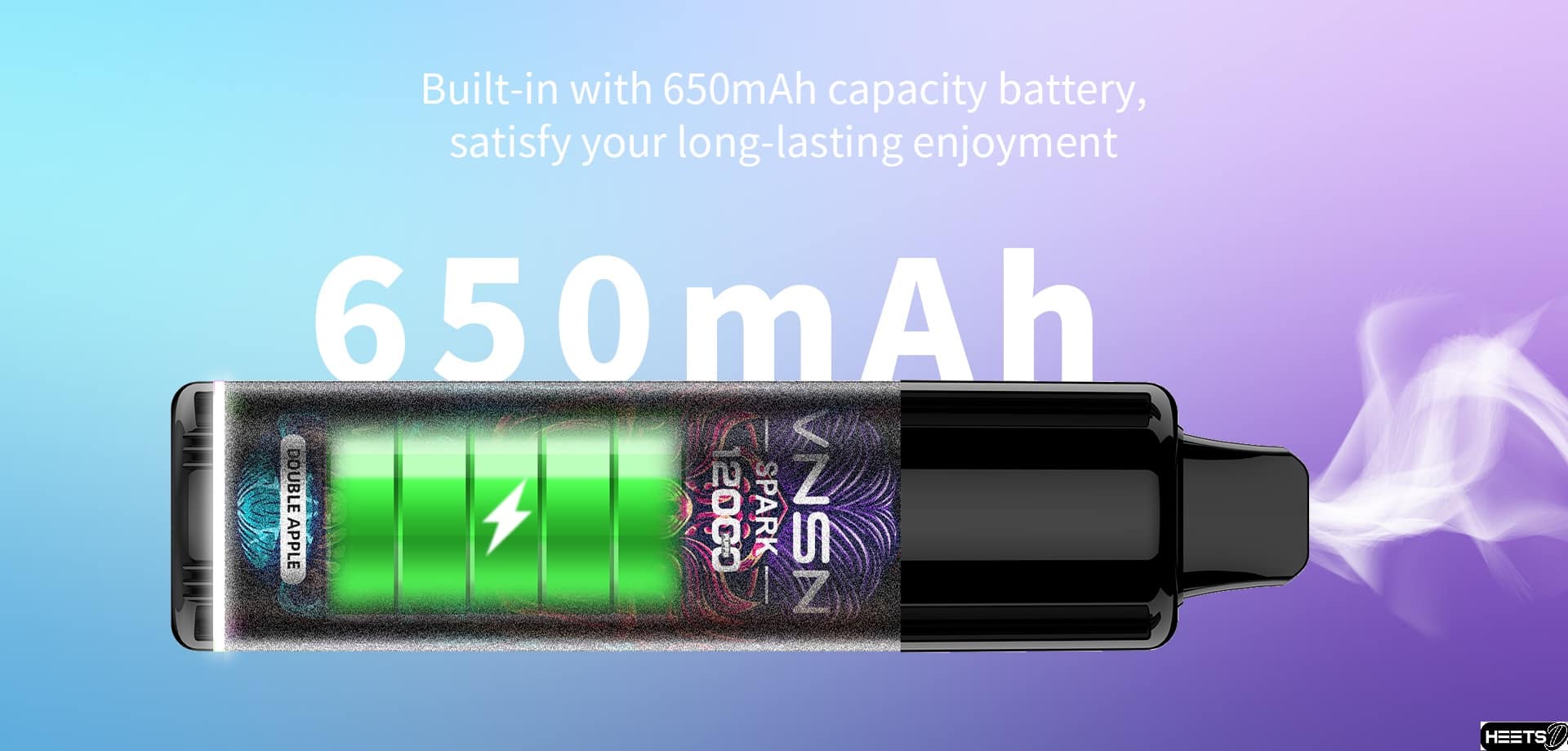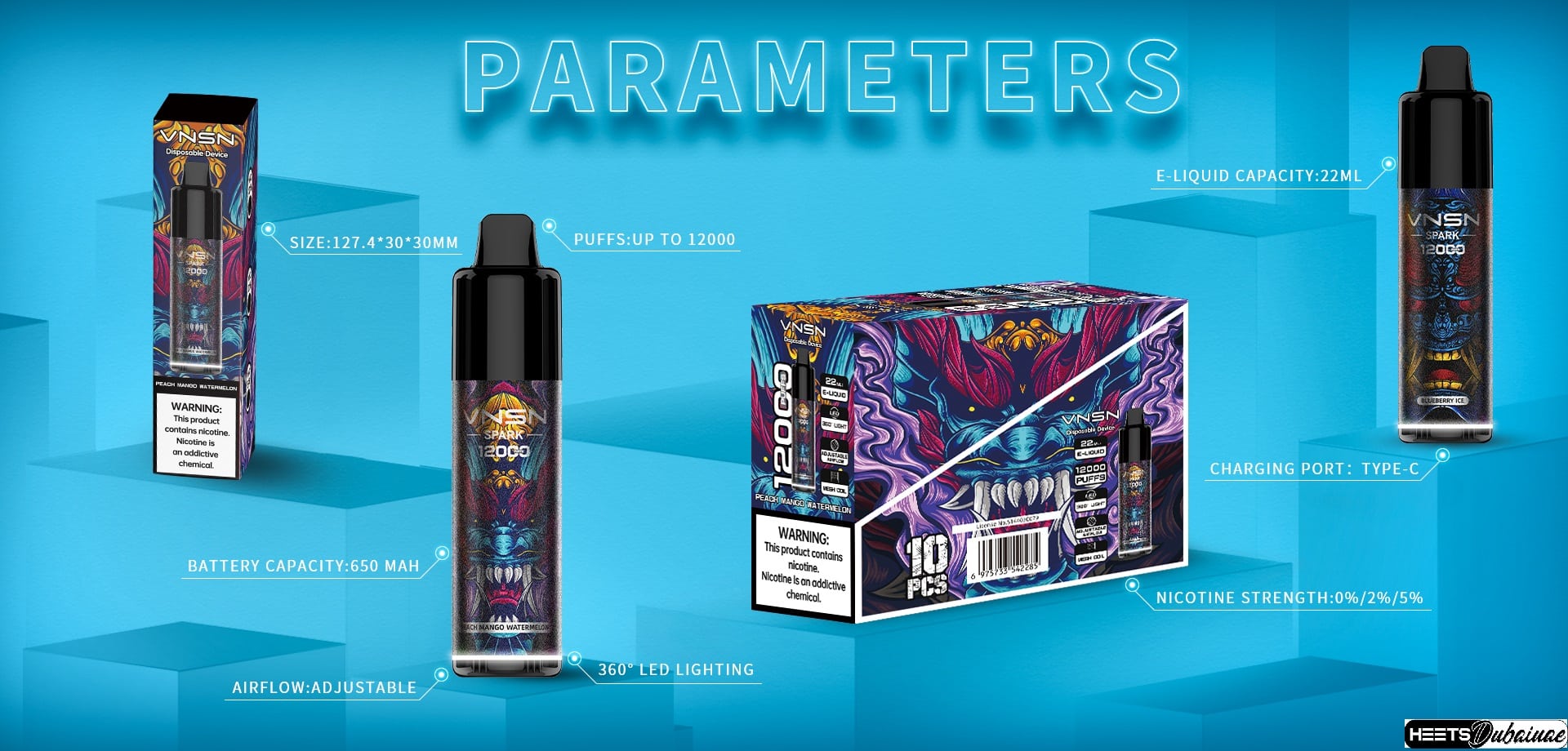 Flavors of VNSN 12000 Puffs
Blueberry Ice
Grape Ice
Lush Ice
Mango Strawberry Ice
Peach Mango Watermelon
Pineapple Ice
Strawberry Watermelon Ice
Bad Bull
Blue Razz Lemonade
Dubble Apple
VNSN Spark Price in Dubai UAE
New VNSN Spark 12000 Puffs Price is 35.00 AED Only. Order 10+ Pcs and get free delivery to all UAE